Breaking News


A Carowner Virus remedy rediscovered.
A 150+ year old remedy for the Carowner virus has recently been rediscovered.
It's been shown to be very effective when used by many in the community. Unfortunately it's largely in the trial stage in most countries, with only those dedicated to ridding society of the Carowner virus being involved. However some countries have taken it well past the trial stage years ago, and are reaping the benefits of far less deaths and injuries as a result.
Hint: Think safe and convenient walking and cycling!
Now, we don't mean to be flippant in any way about the Corona Virus – Covid 19. It's a very serious matter. WATAG has used Twitter to provide comment on the advantages of Active Transport in an emergency like this. (refer to the right hand side bar on all pages on our site). But we've also noted that whilst the Covid 19 will effectively be diminished in the relatively short term, the matter of safety for all is an ongoing issue into the future.
WATAG believes we should continue to be relentless in keeping the pressure on all levels of Government to give equity to walkers, cyclists and less-abled folk, and fund infrastructure fairly.
The articles below are to give you a sense that good infrastructure IS possible if only we can convince those who are responsible to build it, to provide the funds, and to act NOW rather than wait until the Carowner Virus is an even greater threat to our well-being.
---
Here's what's in this edition
---
Danger at Dunlavin?
Picture yourself here at the corner of Whitehorse Rd Nunawading and Dunlavin Rd.
You are walking, have a pram, using a wheelchair or riding bike (maybe even one with a trailer or a tandem).
You want to cross from Dunlavin Rd or you've just come from the Whitehorse City Offices, and you are heading south to Rooks Rd or the shops on the other side of Whitehorse Rd.
Or perhaps you've used the shared path rail trail accessed from Rooks Rd and are heading north.
This is a BAD crossing despite it being a vital north/south link recognised for over a decade in Council planning documents.
A Federal Government grant of $100,000 was spent a couple of years ago to improve the access for CARS turning from Whitehorse Rd into Dunlavin Rd. Suggestions made at the time to improve things for Active Transport users fell on deaf ears. But the car drivers are still not happy. The intersection is still very dangerous for them.
Local Councillors Ben Stennett and Prue Cutts have started a petition asking for this intersection to be upgraded. We hope the upgrade will be for ALL users, not just cars.
Unfortunately Council cannot take online petitions, and paper petition form has to be personally signed. WATAG suggests that you download a form by clicking here, fill it in and send it to the Councillors.
---
BikeSpot
It's on again. It's great to see CrowdSpot are again working with Amy Gillett Foundation to give us BikeSpot 2020.
Click the link here to record your observations – good and bad.
Comment on things you think are good to encourage those responsible for infrastructure provision to do more of this.
Comment on safety issues and things which need improvement so that these are brought to the attention of the engineers and planners.
You can also add comments to sites which others have added to the map.
---
Activity and Covid-19
Advice from most sources says that you should only go out from home to visit the supermarket, for medical reasons, to go to work or for exercise.
By using Active Transport to go where you are allowed, you not only obey the guidelines, but you get much-needed exercise.
As far as exercise itself is concerned, Victorian Premier Daniel Andrews recently tweeted:
'And just so we're clear: 'getting some exercise' means going for a walk round the block or a bike ride to stretch your legs and get some fresh air. It means staying local – not driving for miles or being out all day.'
Bicycle Network has published guidelines for those using a bike.
They say : "The short answer to can I still ride my bike outdoors? is yes … but with some qualifications." Check out their excellent advice here.
Victoria Walks offers similar good advice here.
---
Walking is great
Here's some inspiration for you.
Go on…click the video below and be surprised!
---
Why does gender matter?
It's hard to deny that cycling is good.
Increasing active travel can improve the common good and individual well-being.
Cycling reduces emissions, improves air quality, reduces noise levels, improves social and economic equity, independence, dignity and health to its users, is spatially efficient, affordable, and provides inexpensive access to work, education and other venues of public life.
But despite these known and well-documented benefits, rates of cycling have remained low in anglophone Western countries. Nationally, getting around by bike is particularly rare in the UK, with only 2% of all trips cycled. In comparison, in the nearby Netherlands, 27% journeys are made by bike; in Denmark it's 18%; and in Germany 11%.
In the UK, cycling is also primarily a male rather than female travel mode. Less than a third of all UK cyclists are women, whereas women's cycling participation is 56%, 55% and 50% in the Netherlands, Denmark and Germany respectively. These three countries seem to work for women and cycling. So what keeps people from choosing the bike?
First up there's the notion that cyclists in low-cycling countries, like the UK, have an image problem. Or as urban planning expert Clara Greed put it: "Some young men on bicycles (dressed in lycra outfits, face covered with air-filter masks) are extremely arrogant and aggressive, just like some men in cars, and seldom are they burdened with shopping or children." Put simply, our transport system is designed for speed. Aggression abounds. Dog eat dog. Might is right. Close passes are a normality. Inconsiderately parked vehicles block the roads. All this hinders walking and cycling.
Read the complete article from The Conversation of 2nd August 2019.
---
What's a WOONERF?
And why YOU would love it.
---
Can high density living work here?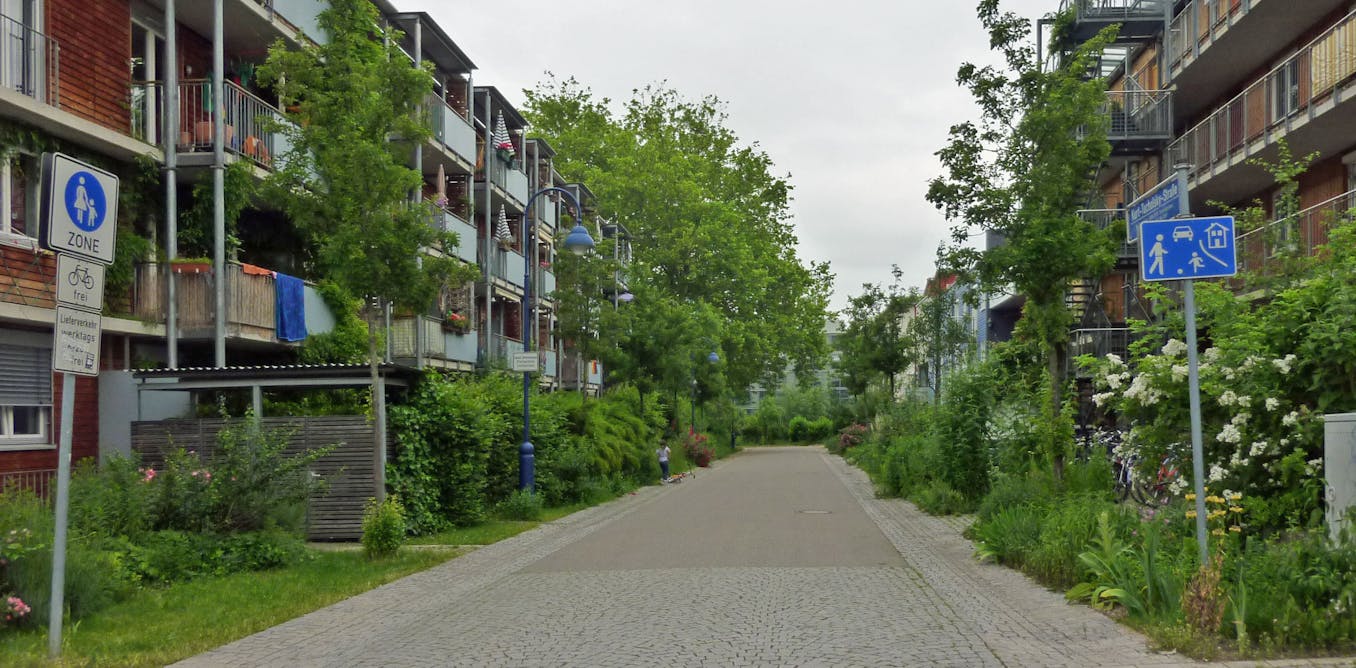 The idea that we should decentralise our population has come up many times in Australia. Recently, the National Farmers' Federation president pushed the notion, calling for a shift to the regions. And the premise is this: city living is unpleasant. Roads are jammed, housing is expensive and it's all so much nicer out in the country. We need to "spread out".
We reject this conclusion. Regional centres certainly must play a role in accommodating our population growth, but for now it'll be a modest role.
The more immediate need is to focus on improving conditions in our major cities. Our smaller towns matter, but we can't neglect the urgent need to get better at doing the bigger ones right.
Our cities are growing very rapidly. The fastest growth is in Melbourne, which added 119,400 residents in 2017-18. That's nearly as many extra people as the entire population of Darwin in a single year. This rapid growth doesn't need to mean more traffic, ugliness or stratospheric housing prices and rents – if we confront a difficult truth
Density must be complemented by suitable streetscapes and infrastructure. This will require a significant rethink of the role of the car in urban areas, greater investment in public transport, and a reallocation of large areas of streetscape space to greenery and pedestrians.
That's a big ask, but it's worth it, because density really doesn't have to mean "dogbox".
Remarkably, it was only in the 1970s that the Dutch started to move away from car-oriented planning to deliver this kind of urban design, which puts people and place first. With courageous policy change, we could have this in Australia too.
---
How do YOU feel about electric scooters?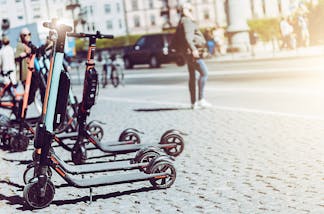 E-scooters: the impact their legalisation would have in the UK
Read this article from The Conversation (19 Feb 2020) and think about the issues as they affect us in Australia, and in particular in Melbourne and Whitehorse. (Think Box Hill)
A City of Whitehorse Councillor has already been contacted by Beam, an electric scooter company who would like to run a pilot program so that Council to test the market.
Refer also to this article extract published by Bicycle Network last year, for another viewpoint.
Please note that, as far as WATAG is aware, Council has NOT considered this request from Beam yet, and has NOT developed a public response to this request.
WATAG would be interested in YOUR views so we can start a conversation. Email us.
---
Bicycles set to conquer the 2020's
A recent report from Deloitte has predicted that "tens of billions of additional bicycle trips per year will take place in 2022 over 2019 levels"… and those new cyclists are not going away anytime soon.
According to the Technology, Media and Telecommunications Predictions 2020 report recently published by Deloitte, approximately 3 million people worldwide move into cities and urban areas every week. If you project that figure, it turns out that 2.5 billion more people will likely be living in urban areas by 2050. As it stands, our current transport systems are simply not equipped to efficiently accommodate such an increase in demand. Cities will, therefore, need to come up with quick and simple solutions to reorganise mobility.
A bicycle for every use
For over 200 years, the bicycle has evolved from its simple origins to fulfill many different needs, encompassing e-bikes, shared bikes, cargo bikes…
An ECF study issued in 2014 found that over 50% of all motorised trips in EU cities related to the transport of goods could take place just as efficiently by shifting transport modes to e-cargo bikes.
In addition to their routine commute, people also look for a flexible transport mode that is available anytime, anywhere. As per the Deloitte report, "More than 1000 dock-based bike sharing programs exist worldwide, representing tens of millions of shareable bikes". The electrification of shared bikes has enhanced the availability and efficiency of these services even further.
Read the full article here.
---
The 20 minute neighbourhood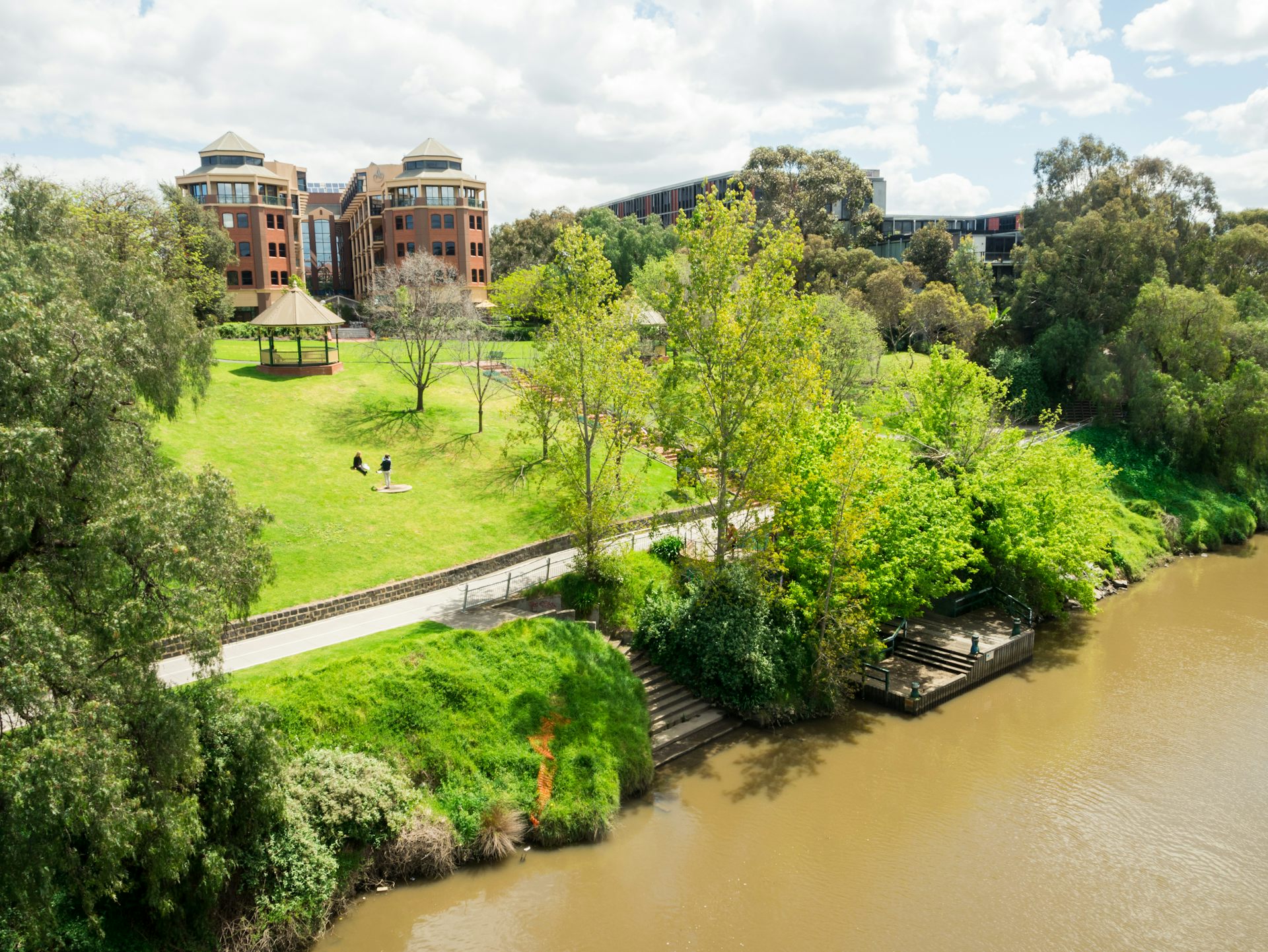 People love the idea of 20-minute neighbourhoods. So why isn't it top of the agenda?
[The authors] were heavily involved in the consultation program for Melbourne's long-term land-use plan, Plan Melbourne. The idea that resonated most with many participants was shaping the city as a series of 20-minute neighbourhoods.
People generally loved the thought that most (not all) of the things needed for a good life could be within a 20-minute public transport trip, bike ride or walk from home. These are things such as shopping, business services, education, community facilities, recreational and sporting resources, and some jobs (but probably not brain surgery).
Creating a city of 20-minute neighbourhoods is a key policy direction of Plan Melbourne 2017-2050. As the plan states:
The 20-minute neighbourhood is all about 'living locally' – giving people the ability to meet most of their everyday needs within a 20-minute walk, cycle or local public transport trip of their home.
The concept is not about travel by car. It is about active transport (walking, cycling) and the use of public transport. [Now you know why WATAG likes this article!]. The goal is that this combination of modes would offer a reasonably sized catchment area in which people, jobs and services, including recreational opportunities and nature, are accessible.
Inner parts of Australia's capital cities and parts of their middle suburbs already meet a 20-minute neighbourhood test. Very few of the outer suburbs would do so.
[WATAG thinks Box Hill could be reconfigured to meet this test too!].
Walkable neighbourhoods are an important part of 20-minute neighbourhoods, but only one part. Increased neighbourhood densities and more mixed-use development across local active transport and public transport catchments, together with better walking, cycling and local public transport opportunities, need far greater attention if 20-minute neighbourhoods are to be created in outer and middle suburbs.
[The authors] expect a much stronger focus at the neighbourhood level will deliver very high social, environmental and economic returns from small outlays. But, for this to be achieved, much greater urgency is needed.
WATAG totally agrees with them!
There's a lot more valuable insights in the full article. Read the full article here.
And check out the very relevant article in the last edition of Active Whitehorse News
---
Here's a challenge!
The municipality of Nijmegen in the Netherlands – a lovely rural city – has a population almost identical to the City of Whitehorse here in metropolitan Melbourne (and City of Boroodara too) – approx 180,000 people. The principal metropolitan area in Whitehorse is Box Hill where, due to its Metropolitan Activity Centre (MAC) status, the population is predicted to rise by 72% by 2040.
Like many cities in the Netherlands – Nijmegen is a city that has tamed cars so that people can walk and bike where there please and go where they need to without it being a constant safety risk.
---
Ten simple policies to subtract cars from our streets
We can't end roadway deaths unless we reduce motor vehicle miles traveled. Here's how.
From StreetsBlog USA By Kea Wilson
In a very interesting article where they suggest polices such as:
Toll roads
Congestion pricing
Surge pricing for parking
Increase fuel prices
Vehicle-miles-traveled tax
Distance based vehicle insurance
Car-free streets
License plate lotteries
Cold hard cash
Read the full article here.
---
Does Tweeting help?
WATAG has an active Twitter account: @WATAG10
Latest tweets always show in the right hand column of pages at our website.
Here's a couple of recent ones that have fallen off the bottom of the column, but are worth revisiting.
---
Trackless Trams
WATAG published a news item "Is Melbourne's Transport Future On-track?" in 2018 about Trackless trams, and they have been a sublet of interest to us since that time.
In December 2019 it was announced that Breton Fleming and Graham McCabe from Urbis had recently joined representatives from the Committee for Geelong and Deakin University to investigate the new form of automatic rapid transport currently being used in China, and set up a conduit for conversations with the manufacturers and potential importers of the trackless trams.
They discussed the potential for a pilot of the 'trackless tram' to be deployed in Geelong using Deakin University's park and ride route between Belmont and the Waterfront, which is a free service for staff and students.
Urbis Director Graham McCabe, said that the trackless trams have the potential to revolutionise accessibility to high quality public transport in areas typically under serviced.
"Having seen the technology on-the-ground, I believe that trackless trams offer the potential to deliver an equivalent light rail service at a fraction of the cost. The trams have a similar axle weight to buses, B Double trucks and semi-trailer trucks and so, unlike light rail, they can be accommodated on the existing road network without significant infrastructure investment."
"There is a real opportunity for these trams to be a game-changer in regional cities and the newer suburbs, the latter of which often lack quality transport options," Graham said.
Read more information here
Plus more significant Australian research.
The Sustainable Built Environment National Research Centre (SBEnrc)has done some major research into trackless trams and innovative methods of financing them.
They prepared a "Trackless Tram Manual" Delivering Integrated Transit, Land Development and Finance: A Guide and Manual with Application to TRACKLESS TRAMS
Their website also has excellent and interesting information about this research.
---
Higher air pollution health risk inside car, study finds
Drivers and passengers inside vehicles may be exposed to higher levels of air pollution than pedestrians on the road outside, according to research carried out using a 'unique' electric van carrying a mobile air quality laboratory.
The zero-emission Air Quality Monitoring Vehicle – developed by equipment firm Enviro Technology Services plc and nicknamed the 'smogmobile' – collected data by sampling air both inside and outside the van every minute during a two-hour journey along the M4 into central London.
And, the results presented today (February 16) found that levels of nitrogen dioxide (NO2) were on average 21% higher inside the vehicle with the windows shut than on the road outside.
Read the full article here.
---
A penny for your thoughts
At 73 years old, local cycling enthusiast Murray Scott was successful in the over 70yrs winning both the National Title for the third time as well as the 32km Road Race (over70s). The 70+ group is getting larger each year, with 11 competitors representing Tas. Vic. NSW & Qld this year.
The National Penny Farthing Championships were held recently (pre-Covid19) in Evandale in Tasmania.
Murray and his penny farthing bike have been part of WATAG's contribution to the fun at the Whitehorse Spring Fair in past years.

Murray says "Your centre of gravity is high and a few inches behind the centre of the front wheel. This being the main reason Penny Farthings were considered so dangerous and discontinued with the introduction of the 'Safety bicycle' as ridden today."

He continued "But let me assure you once you have ridden a Penny and mastered it, the ride is majestic, exhilarating, and well worth the odd fall!"
---
Box Hill Integrated Transport Strategy
Whitehorse Council has released its Draft Box Hill Integrated Transport Strategy for public comment.
Scroll through and read the main draft report below.
Or you can go to the Council's OurSay page and fill out a survey and also download the report and the three appendices too.
They would like comment back by Thursday 21st April.
---
Transport is a moving experience
Can our current situation and experiences lead to positive changes?
Published on March 30, 2020 – LinkedIn by Penelope Bennett
Senior Precinct Access Planner at Suburban Rail Loop Authority
In the current Coronavirus situation, there have been numerous articles about changing streets to make them safer, such reducing speed limits and reallocating road space and how to create healthier neighbourhoods. Are you also reflecting on what trips mean as a 'purpose' or experience at the moment and wondering if more people are taking walks and rides, realising that streets are places for community to interact and find happiness?Will more people realise that walking/running and cycling for transport are easy, enjoyable ways to fit physical activity in their day? Could this be a change moment and how do we realise some good out of this all?
Read the full article here.
---
Interested in being Active too? Here's how
Like walking (and some bike riding too)?
Whitehorse cyclists
We are a happy group of men and women who love the outdoors, enjoy riding bicycles and thrive in other people's company.
Bike parking is easy for morning tea time at Aqualink Box Hill during a Whitehorse Cyclist's Easy Tuesday ride.
Around 25 riders getting fitter and enjoying the company of friends.
Good for local business too by putting money back into the local community.
---
A question for YOU
If you HAVEN'T received these newsletters regularly every two months, this question is for YOU.
Did you enjoy THIS newsletter, and would you like to read future newsletters every two months?
Click here:
---
Help needed!!
Become a WATAG Member. An Annual membership of $10 or less helps support us, and most importantly your membership will increase our relevance when we reach out to the local authorities and the community.
Visit the WATAG Membership page and sign up today.