Active Transport is for everyone
Younger, older and all those in between. In this edition we have sourced some great material that shows how this can apply from 9 to 90+.
There's major sections about what Whitehorse is planning its 2019-2020 budget, what's happening with planning for a new Box Hill, and a major North East Link update.
Plus interesting articles about Active Transport and how healthy it is for all.
---
Whitehorse Budget Blues
Whitehorse Council draft budget for 2019 -2020 was published in April.
The budget direction as far as Active Transport is concerned, is very bleak!
WATAG made a detailed submission – see the document below. or download here.
The deadline for formal comment has now passed. Council will consider comments received at a Special Committee meeting on 11th June… BUT residents are obviously free to contact their local Councillor personally to let them know views that they would like to be taken into account.
Sport Australia's AusPlay data supports WATAG's concerns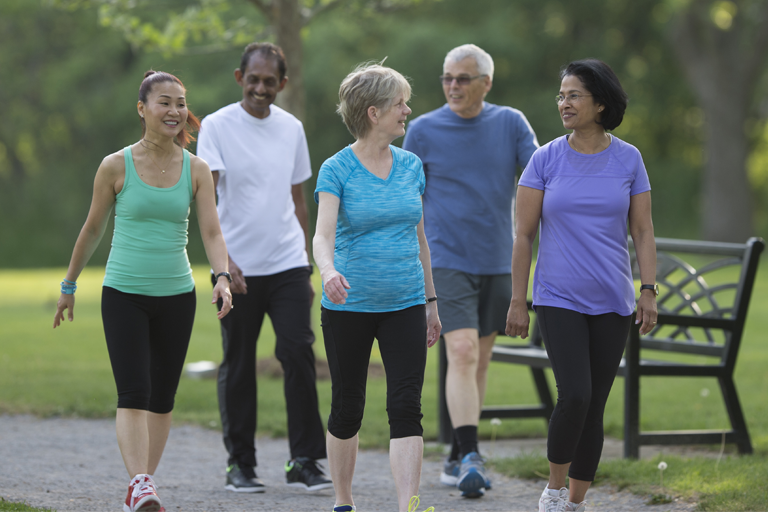 Recently released AusPlay data shows that walking ranks No 1. But this comes with a warning that it will require much more improvement and long-term behavioural change to combat Australia's inactivity crisis. In other words we need to step up our activity level, and we need whatever help we can get to do that. This means local Councils such as Whitehorse need to allocate funds to maximise activity.
Since walking is no 1, WATAG urges Council to reallocate funds to meet people's activity desires.
Read the full Sport Australia report and AusPlay data here.
---
Bicycle Ballet
When you almost completely take cars out of the equation, you discover that people on foot and bicycle are so efficient. A truly beautiful 5 minutes street ballet from Groningen in Netherlands. (Courtesy @LiorSteinberg and @velotropolis)
---
Box Hill – Where is it headed?
Last edition of Active Whitehorse News featured several articles on Box Hill and its future possibilities. WATAG has been a strong contributor to the Whitehorse Council's Box Hill Stakeholder Reference Group (SRG) so we have a very active interest in Box Hill and where it's headed.
The consultants appointed by Council have completed a "Review of Strategic Direction Box Hill Metropolitan Activity Centre – Analysis & Options". The report is publicly available online via the Council's website (As at publication it was only available as an attachment to Council's meeting minutes for 27th May.) For ease of access it can be seen below.
You might be pleasantly surprised at some of the ideas being proposed by the consultants.. In any case, Council will be seeking more comment from the public.
WATAG suggests you check out the report, look for Council announcements about further consultation, and HAVE YOUR SAY!
Box Hill and the proposed Suburban Rail Loop
Whitehorse Council has recognised the importance of the Suburban Rail Loop project to the success of Box Hill's redevelopment, and recently passed the following motion.
"That Council:
1.Welcomes the announcement from Premier Daniel Andrews and the State Government that detailed investigations and planning of the first stage of the Suburban Rail Loop (SRL) from Box Hill to Cheltenham have commenced and advocates for Box Hill Metropolitan Activity Centre (MAC) to be the central focus for the SRL project. The potential redevelopment of the Box Hill Transport Interchange and the unprecedented levels of private and public investment, including significant investment planned by Vicinity Centres to redevelop Box Hill Central, will complement the SRL project and enable the continued evolution of Box Hill to provide significant social, economic and environmental benefits for Whitehorse and wider Melbourne.
2.Supports the inclusion of a new SRL station at Burwood as part of the first stage of the project.
3.Writes to the Premier, relevant Ministers, Local MPs / Parliamentary members advocating for Box Hill MAC to be the focal point for the SRL project and works with the State Government to deliver the best outcome for the Whitehorse community and Melbournians.
CARRIED UNANIMOUSLY"
Well done Whitehorse Council!
---
Who says cycling is only for the super fit?
"The only reason we believe that cycling is simply not possible for disabled people is because we have designed that kind of cycling out of our roads and streets." – @AsEasyAsRiding
This e-trike commercial is in Dutch, but the pictures are worth thousands of words. Cycling can provide health, mobility, and social inclusion for the elderly. Cycling can provide health, mobility, and social inclusion for the elderly. But only if we make it so.
Acknowledgements to @modacitylife
My name is Brasjen and I'm 96 years old!
We can do this too!
Quite a few regular cyclists we know of – members of Whitehorse Cyclists – are over 80, with one over 90 and others fast approaching that splendid age. If you'd like to keep fit into your 90's, remember that plenty of activity really helps.
---
Are Freeways a knotty problem?
What's happening with the North East Link?
WATAG Committee members have been very active on the NEL's CTDG (Cycling and Walking Group). They have put forward many suggestions for making the entire project far more Active Transport oriented. It is very disappointing to find that, after an immense amount of work by CTDG members, the Reference Design was totally car-oriented, and effectively treated walking and cycling as minor add-ons.
One outcome was the preparation of "A Message to Bidders" by the CTDG. The Introduction to the document says:
Bidders have the opportunity to deliver world class cycling and walking
infrastructure as part of the North East Link Project.
The key is to provide low stress, high quality routes that are:
•• Safe and comfortable for riders and walkers — regardless of age and ability
•• Convenient — connecting to schools, shops, transit stations, and places of employment
This report by the North East Link (NEL) Walking and Cycling Community Technical Discussion Group (CTDG) acknowledges significant improvements proposed to the walking and cycling networks as part of North East Link.
Noting that bidders have the opportunity to improve the NEL Reference Design and that walking and cycling improvements are well received by local communities and the general public, the CTDG has prepared this report. It proposes improvements which are not in NEL's Reference Design, but which will enhance walking and cycling in the NEL and Eastern Freeway Corridors.
The CTDG Report has prioritised proposals that:
•• Better integrate the proposed NEL works to the existing walking and cycling network
•• Improve access and provides seamless integration to a well-connected network
•• Provide accessible infrastructure for all walkers and cyclists, regardless of age or ability
•• Separate motor vehicles, cyclists and walkers at every opportunity
•• Maximise the safety and security of walkers and riders
•• Provide lower stress and more inclusive commuter and local transport outcomes to the community, in line with the Victorian Cycling Strategy 2018-2028 and Plan Melbourne 2017-2050.
These proposals will significantly enhance cycling and walking networks,
in line with existing strategies for cycling and walking.
Additional works will cost more but that will be outweighed by the
benefits of increased participation in cycling and walking.
Your consortium has the opportunity to deliver legacy projects that
will be welcomed by all in the community for many years ahead.
Keen readers might like to read the report:
Where to from here?
One can see the future of Active Transport as a world-wide phenomenon by checking out many of the videos and articles from Europe, Canada and the USA which are featured in this newsletter and earlier ones. Sadly in Australia, and here in Melbourne with $billions being spent, we are catering for past perceptions of how people want to engage in Active Transport. A simple example of this is the lack of provision for effective separation of walkers and cyclists on busy commuter bike routes. The chance is here to build them, but the opportunity is not being taken by NEL.
Whitehorse will fare very badly from the necessary changes to the Eastern Freeway because of the NEL. Existing parkland will be decimated. Pleasant bushland walking and cycling paths may well be re-built, but the mega-road width will destroy so much of the accompanying bushland, that they will be much less desirable paths to take.
Peter Carter, also a member of Boroondara BUG, made the following submission in response to the EES. Its a mammoth personal effort, and shows clearly some of the deficiencies with the Reference Design, and gives some possible solutions.
If you have concerns about the NEL, it is important to let your local Council and Representatives in the Victorian Parliament know what you think. Do it NOW before it's too late.
---
High praise for Skyrail
More than a year after the first train ran along elevated rail lines in Melbourne's south-eastern corridor, residents say "sky rail" has increased quality of life and added to the vibrancy of local communities, and realtors say fears of a property price plunge have been assuaged.
The plan was fiercely opposed by many residents. But 15 months after the first carriage rolled through, even some of those most strongly opposed have come around.
"I think everyone was quite scared of the aesthetics of the environment and that it would attract negative, undesirable sort of people," said Ms Liddell."But we haven't seen that … a lot of students and families use the areas underneath.
"… now, walking through the area, it feels safer … it's brought people together and become a place for people to socialise." said another resident.
Glen Eira mayor Jamie Hyams agrees sky rail has been a "positive experience for the wider community"."It's certainly improved traffic flow. The area underneath sky rail is relatively new but it definitely shows signs of being a very worthwhile public asset."
Extract from The Age, May 12, 2019 By Paul Sakkal – click link for complete article.
---
Bus stations can be great
A high proportion of visitors to Box Hill come by bus. They mainly come to shop. And increasingly to live, work and play, not to transfer to or from a train. Hopefully the future will see a lot more 'play' visits when Box Hill transforms into a vibrant night time destination for entertainment and dining.
Box Hill needs a 'world class' bus station for the future. One that is accessible at street level, and can integrate smoothly into a new people-focussed vision for the CBD. The present location on top of the train station and car park is most unsuitable because neither the buses nor the patrons can access it easily.
There is no reason that a bus station should get any less design consideration than an airport or a train station. Just look at Tilburg.
Click here for an online article about Tilburg bus station from TreeHugger.
---
Is it really 10,000 steps?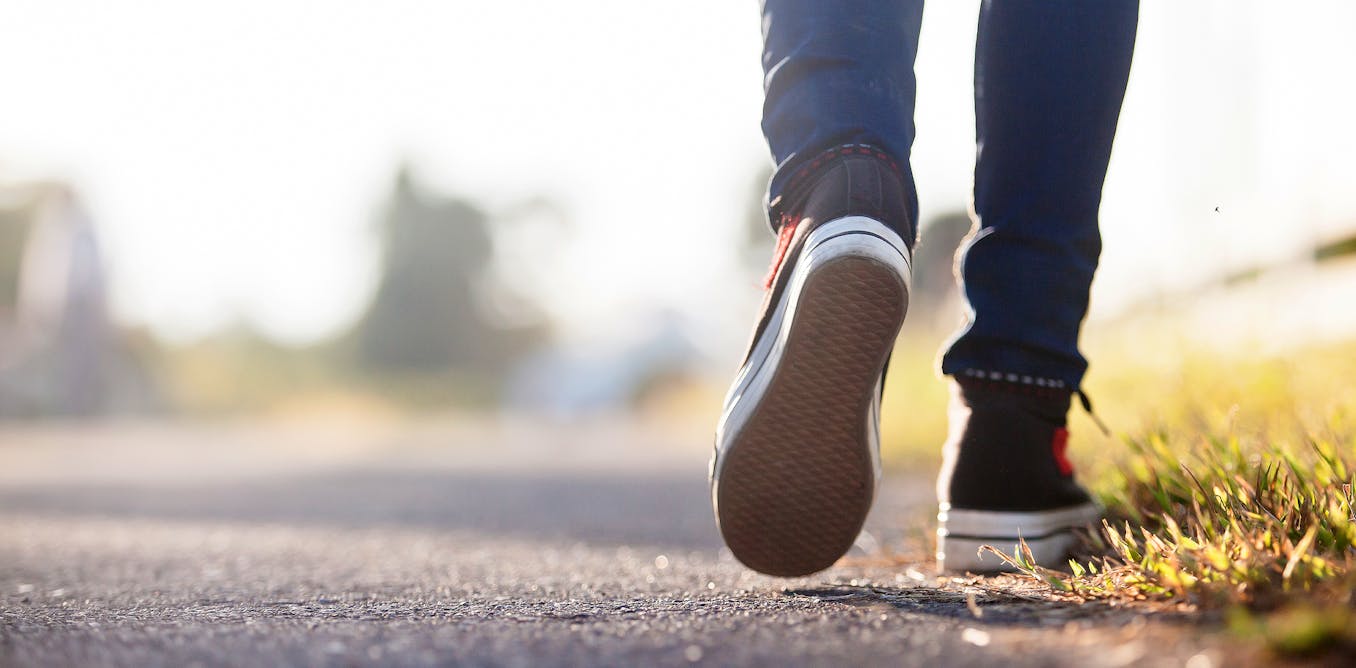 Regular walking produces many health benefits, including reducing our risk of heart disease, type 2 diabetes and depression.
Best of all, it's free, we can do it anywhere and, for most of us, it's relatively easy to fit into our daily routines. But do we really need to take 10,000 steps a day?
Not necessarily. This figure was originally popularised as part of a marketing campaign, and has been subject to some criticism. But if it gets you walking more, it might be a good goal to work towards. Click for the full article from The Conversation for more information.
An Australian study from 2015 demonstrated that each 1,000-step increase per day reduced the risk of dying prematurely of any cause by 6%, with those taking 10,000 or more steps having a 46% lower risk of early death.
Increasing the amount of walking by being an Active Transport person – walking of riding as much as possible – rather than using a car, might just be the easiest way for you to add more steps each day. You'll live longer and enjoy those years more too.
---
When cycling is just normal
Why is cycling so 'normal' in Holland ?
But even in Holland, its certainly not static…lots of new things happen each year. Here is a review of 2017 and 2018 from the Dutch Cycling Embassy.
We can do this in Australia too. But it needs a recognition of the immense benefits for the health of the nation and a call from the public to put real effort and government funds into making it happen.
If you think this is a good idea, speak to a politician soon!
---
NIMBY or not?
Its all about city design for Active Transport – for people and not cars.
Making cities more dense always sparks resistance. Here's how to overcome it.
An interview with Urbanist Brent Toderian on how to deal with NIMBY [Not In My Backyard].
Urban density, done well, has all kinds of benefits. On average, people who live in dense, walkable areas tend to be physically healthier, happier, and more productive. Local governments pay less in infrastructure costs to support urbanites than they to support suburbanites. Per-capita energy consumption is lower in dense areas, which is good for air pollution and climate change.
Plus, dense, walkable areas tend to be buzzy and culturally vibrant. There's a reason they are often so expensive to live in — lots of people want to live there. Demand exceeds supply.
But creating a dense, walkable area almost always means increasing the density of a built environment that already exists. Especially in developed countries, they're not building a lot of new cities. They're working with existing ones. And cities built after the advent of the automobile were generally built around cars, which generally means low density.
Densifying can mean up-zoning to allow greater height in existing urbanized areas, or to allow duplexes, triplexes, or apartments in previously single-family areas. It can mean allowing for mother-in-law units ("accessory dwelling units," or ADUs, in the lingo) or units along back lanes and alleys. It can mean extending transit to new areas.
But one way or another it means change. It means telling the residents of an area that a bunch more people are moving in. And that always generates resistance, sentiment that has taken on the name NIMBY [Not In My Backyard].
Read the full article by David Roberts @drvox david@vox.com Jan 30, 2019
---
Children in the car era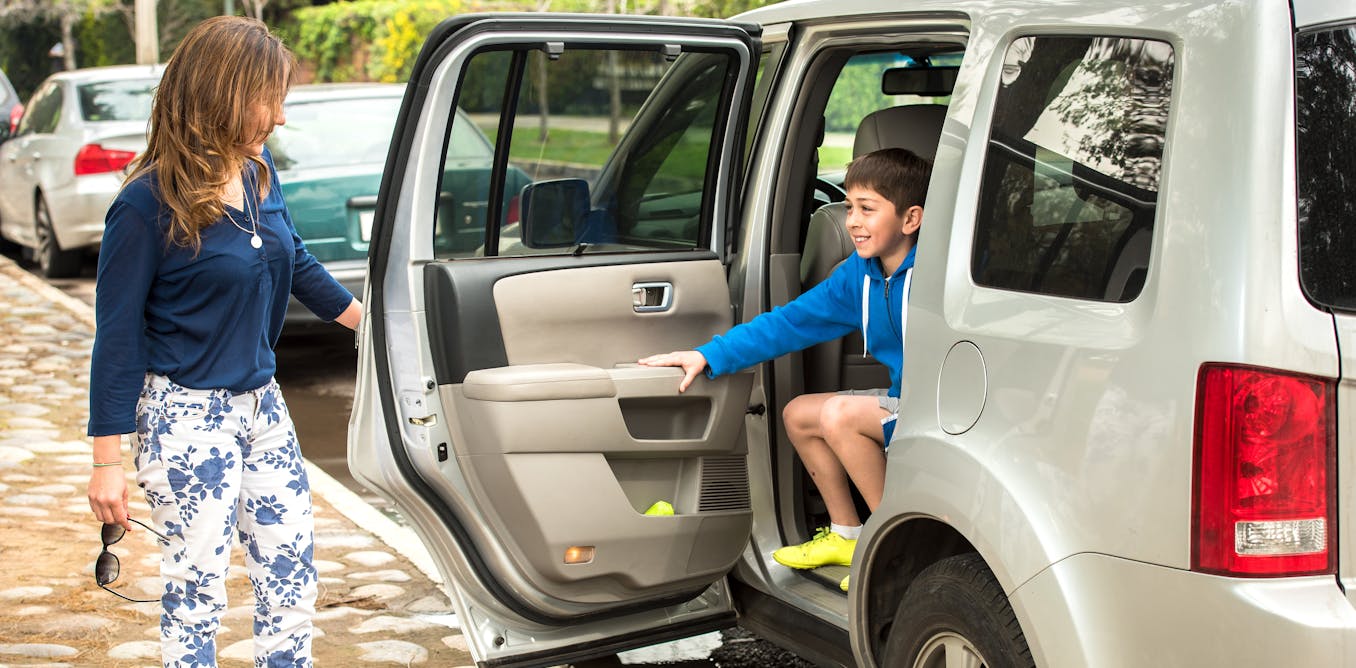 Children today spend more time in cars than previous generations. They also spend less time playing on the streets and in unstructured and unsupervised activity outdoors. The lack of opportunities for physical activity and the loss of freedom to explore their local neighbourhood is bad news for children's physical, social and mental well-being.
Read more: City-by-city analysis shows our capitals aren't liveable for many residents
Though equally important, the environmental cost of these trends is not well understood. As rapid urbanisation extends across the globe, transport planning continues to be challenging. Transport is one of the biggest sources of greenhouse gas emissions. And 46% of transport-related emissions come from private vehicles.
Read the full article from The Conversation 16 Nov 2018
---
Help needed!!
Become a WATAG Member. An Annual membership of $10 or less helps support us, and most importantly your membership will increase our relevance when we reach out to the local authorities and the community.
Visit the WATAG Membership page and sign up today.
---