In Berlin and other cities all around the world
Berlin is quickly revamping its streets amid the coronavirus crisis in hopes of creating more and safer spaces for cyclists and pedestrians. But Germany is a car country, and [as in Australia] not everyone is happy.
"You, as a cyclist, should be well protected during this pandemic. When you pass other bikers you need to be at least one-and-a-half-meters (5 feet) away from them," says Felix Weisbrich as he points to a yellow line marking a new bike lane that is a full meter wider than before. Weisbrich heads the Roads and Parks Department in Berlin's Friedrichshain-Kreuzberg neighborhood.
Weisbrich has been taking road space away from automobile drivers and giving it to bicyclists since the new COVID-19 coronavirus pandemic began. He widens bike lanes where necessary and commissions new ones on roads that previously had none — no wonder he is the cycling community's new hero.
But Weisbrich says this is not about him: "The main idea is to give those fighting the pandemic on the front line a safe way to get to work. One that reduces their risk of getting infected." He says it will allow doctors, nurses and even journalists to commute quickly and safely, making rail and underground networks less full.
Article selected from D W Germany. Click to read more.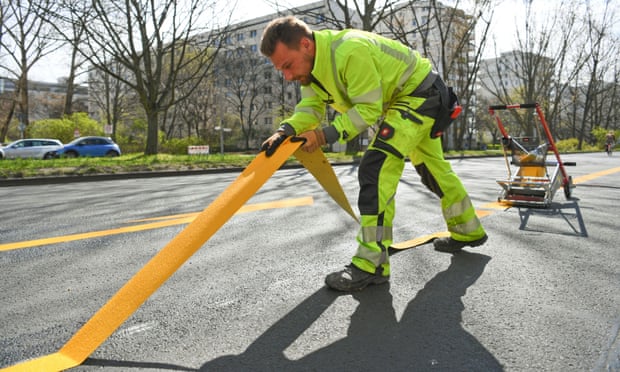 In Sydney there's a strong call to do the same.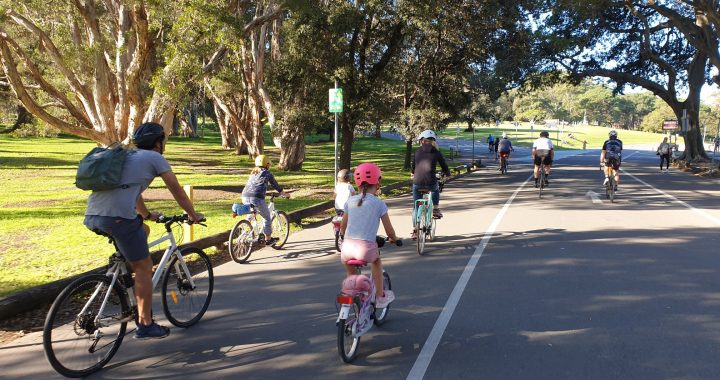 Ottawa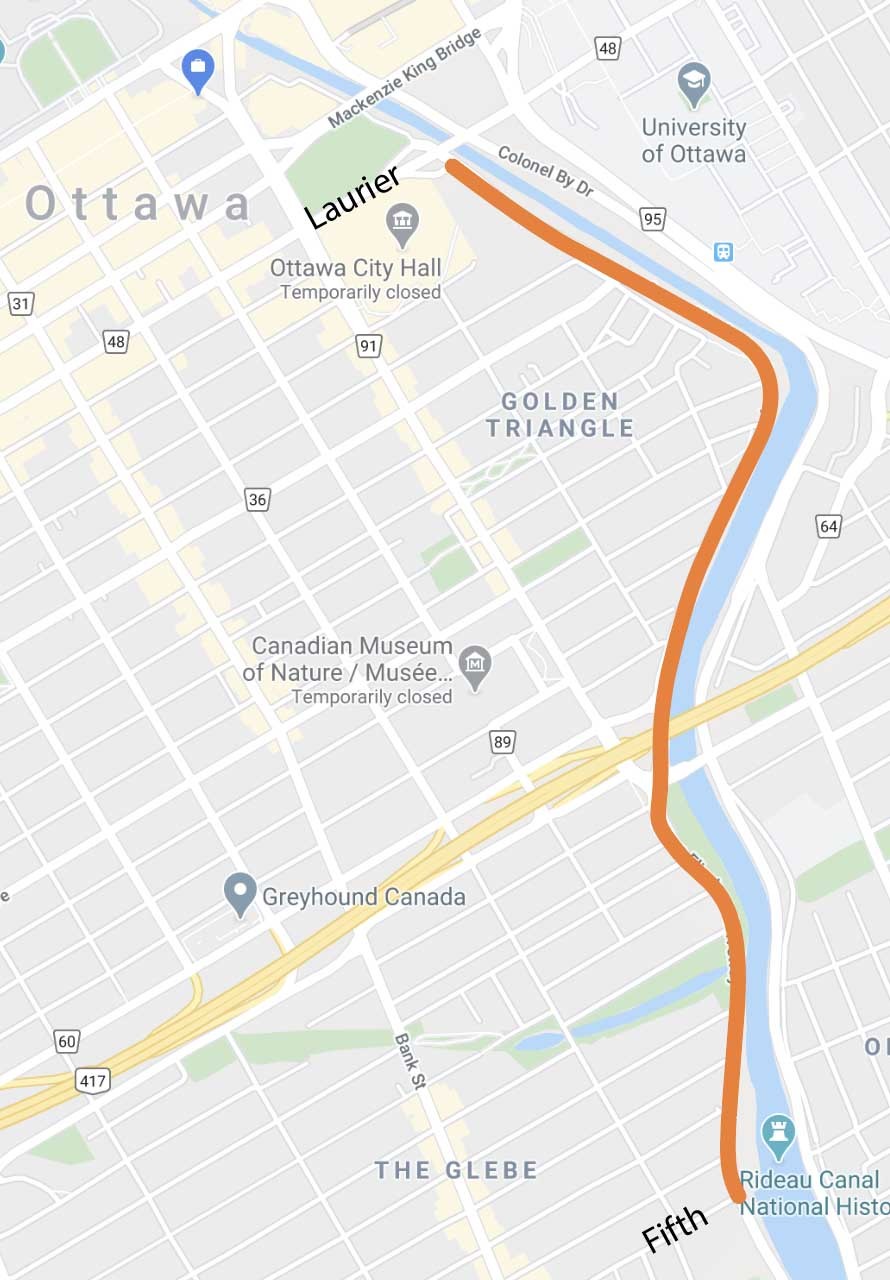 Temporary Closure of Queen Elizabeth Driveway to motor vehicle traffic.
The National Capital Commission (NCC) is undertaking a pilot project to close the Queen Elizabeth Driveway to motor vehicle traffic, daily from 8 am to 8 pm, from Saturday, April 18, 2020, to Sunday, April 26, 2020.
The action in Ottawa is equivalent to closing Alexander Parade in Melbourne during daytime hours for Active Transport during Covid 19.
Read more information here.
Vancouver, Winnipeg and Calvary
In Canada, Vancouver's park board announced that Stanley Park is now cycling and walking only, as well as the linked eastbound lane of Beach Avenue, to relieve congestion and stop visitors arriving by car and parking dangerously, amid a 40% increase in park users. In Winnipeg, four streets are restricted to cycling and walking from 8am-8pm daily, and in Calgary traffic lanes have been reallocated to cycling.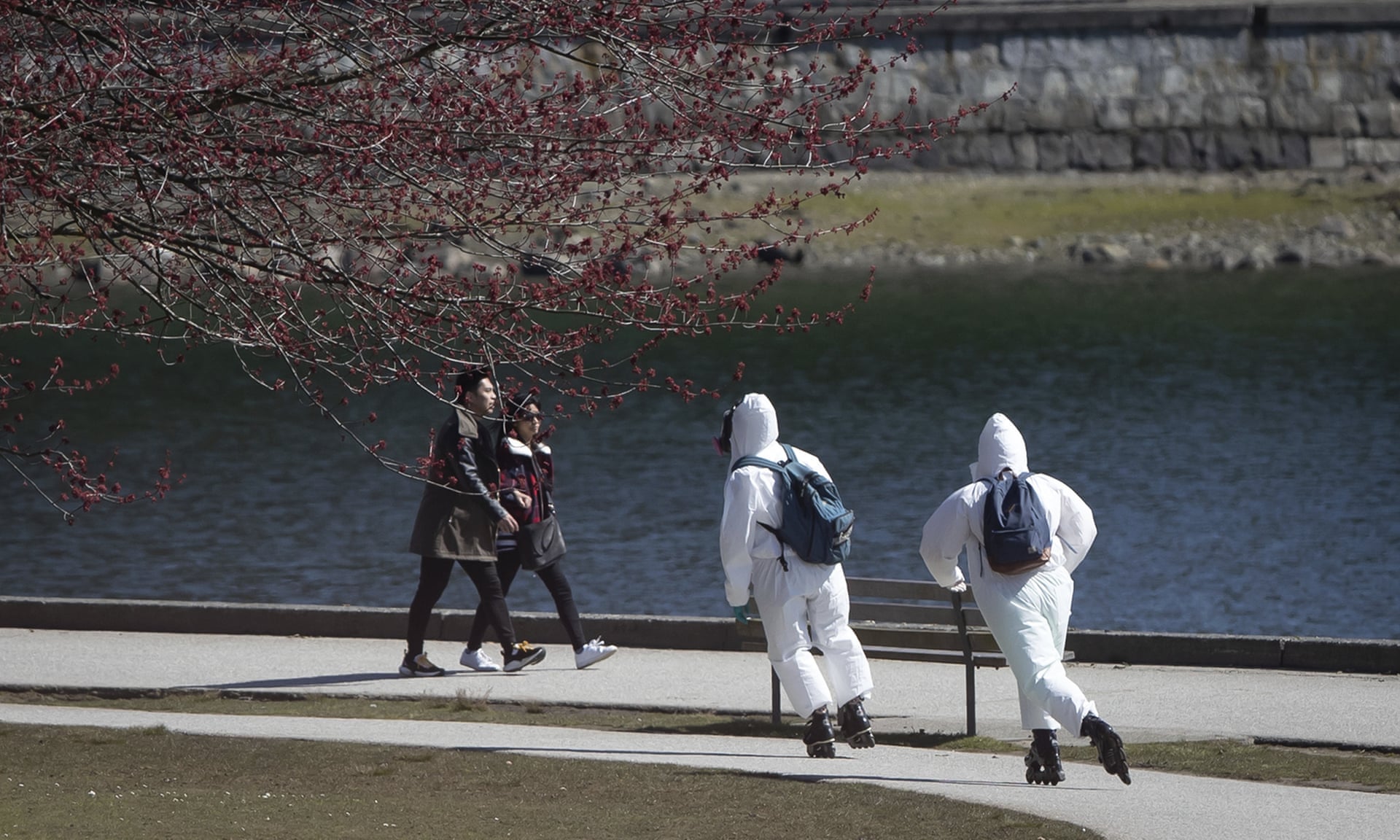 Philadelphia, Minneapolis, Denver, Oakland and more…
In Philadelphia officials closed 4.7 miles of Martin Luther King Jr Drive, a wide riverside boulevard, to motor traffic on 20 March following an 1,100-strong petition, as leisure trails became overwhelmed by residents seeking their daily exercise.
Minneapolis has closed part of its riverfront parkways to motor vehicles. Denver has introduced pop-up cycling and walking lanes on 16th and 11th Avenues and roads around Sloan Lake to help people socially distance while exercising. On Thursday, Oakland officials said they were planning to close 74 miles of roads – 10% of the city's total – to motor vehicles.
Bogota
The Colombian capital of Bogotá is opening 76km (47 miles) of temporary bike lanes to reduce crowding on public transport and help prevent the spread of coronavirus (Covid-19), as well as to improve air quality. This will expand the 550km (340 miles) of existing permanent bike lanes.
Bogotá experimented with opening up its 22-mile Ciclovía network, a system of streets normally closed to cars on Sundays, during other days of the week. In a pilot project conducted with NUMO, the New Urban Mobility alliance, the city and a private bike operator are also lending e-bikes to health care workers.
22km (13 miles) of the new lanes were converted OVERNIGHT to open on 17 March by reconfiguring car lanes.
Budapest
Like many cities, Budapest has seen a drop in bus use by almost 90%, with a 50% decrease in road traffic. City officials have now planned a cycling network on main roads.
Mexico City
In late March the bicycle mayor of Mexico City proposed 130km of temporary bike lanes. In the meantime, a 1.7km temporary lane, running 8am-7pm, has been installed on a major thoroughfare.
Mexico City proposed plans for 80 miles of temporary bike infrastructure to alleviate the risks of public transportation use and facilitate mobility in the megalopolis of more than 21 million people.
What others are saying
Here are some links to other sites who are trying to keep up with the rapid actions being taken around the world.
---
We need to take action here in Victoria
Bicycle Network: Swap our streets for cycleways to keep people riding
Bicycle Network is asking governments to turn roads into cycleways to ease the load on busy bike paths and make sure people can maintain physical distancing while exercising during coronavirus restrictions.
Yesterday, a two-hour count of shared paths in Melbourne tallied thousands of riders, runners and walkers, with some paths recording large increases when compared with pre-coronavirus counts.
Bicycle Network CEO Craig Richards said that we need to create more space for the thousands of people that are looking stay active and use our paths and streets.
"Coronavirus restrictions have shown that we need to start thinking differently about daily life. Instead of driving to the gym or taking the kids to basketball, suddenly thousands of people have pulled the bikes out of the shed and are exercising near home," said Mr Richards.
"Australia should follow the lead of other countries and quickly create more space to ride separated from vehicles. More space will enable people to get out of the house and get some exercise while still maintaining their physical distancing."
See the statistics and full article here.
Here's what WATAG thinks
On Twitter we posted: ·@DanielAndrewsMP@JaalaPulford@JacintaAllanMP@VicGovDoT
You are taking notice of the doctors on #COVID19 actions. Well done!
Don't forget to follow the their advice with this important Covid advice too.
And check out all the actions of the other cities around the world that we have noted above, and do your Government's best to implement the same actions.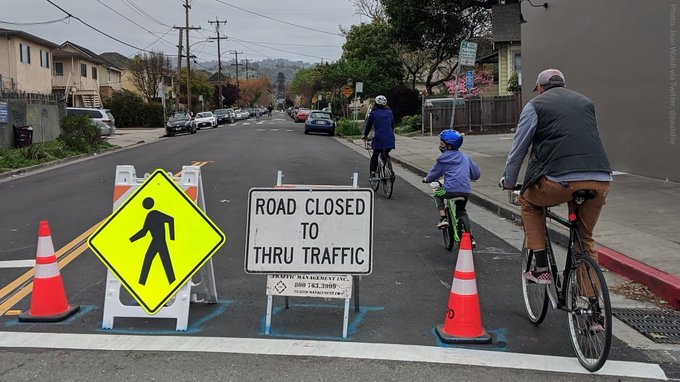 We've actively posted many more requests to the Government to address this matter.
Please Daniel Andrews – take action NOW.
---
Disclaimer: we urge all people to respect government guidelines on movement, and take into consideration all risks to their fullest extent.
If exhibiting any signs of the coronavirus, we do not encourage the use of the bicycle and ask you to please stay at home and seek medical assistance if needed.
---