In our latest WATAG newsletter – https://bit.ly/2wJbAdm – we asked for comment about electric scooters.
Please read and tell us what you think. We'd like more comment.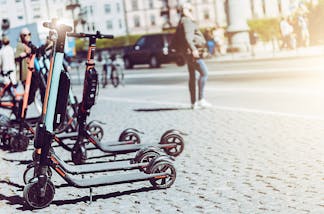 E-scooters: the impact their legalisation would have in the UK
Read this article from The Conversation (19 Feb 2020) and think about the issues as they affect us in Australia, and in particular in Melbourne and Whitehorse. (Think Box Hill)
A City of Whitehorse Councillor has already been contacted by Beam, an electric scooter company who would like to run a pilot program so that Council to test the market.
Refer also to this article extract published by Bicycle Network last year, for another viewpoint.
Please note that, as far as WATAG is aware, Council has NOT considered this request from Beam yet, and has NOT developed a public response to this request.
WATAG would be interested in YOUR views so we can start a conversation.