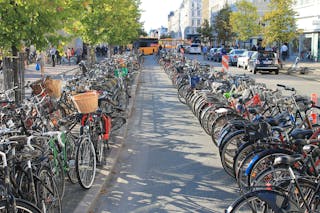 The problem isn't dockless share bikes. It's the lack of bike parking
Glen Fuller

,

Gordon Waitt

,

Ian Buchanan

, and

Nicolas Ozolins
It's a local government truism that Australian city dwellers care about only three things – rates, rubbish and parking. They want lower rates, the freedom to turf out as much trash as they like, and convenient free car parking. The arrival of dockless share bikes set these atBlog Poststitudes towards parking and rubbish on a collision course.
Dockless bike sharing was quickly embraced as a neat solution to a complex urban transport problem and then just as quickly condemned as a blight on the landscape. Its key advantage over its docked competitor turned out to be its key weakness in the Australian market.
Read the entire article from The Conversation here.
---